We've Cracked the Code: Find Out How You Can Unlock the Secrets to Have the

Picture Perfect Relationship You've Always Wanted!
Most People Want to Master Romance: But…
Few People Know How To Actually Do That!
But we bring together over two decades in relationship counseling experience, which helped our own relationship, and so many others, like:
"Thank you !!!
My relationship with my husband has completely upgraded and we feel closer than ever. I feel like this is a new beginning. I am so grateful for you and your work. Thank you!"

Elizabeth K.
 "The last couple of months have been a game-changer in my life. He has led me with proper direction and guidance during my transformation to becoming and understanding the man that I am and how I can truly show up more in my life and my relationships."
Brian.
"Magic in the air!
Feels like you are the love fairy. Came into my life and absolutely shifted the dynamic with my boyfriend. He feels more present and I feel happier. We are planning to get married soon too. So grateful for you and your work."
Salma M.

What Are the Most Common Relationship Mistakes?
You don't understand how energy works in a relationship polarity (which is right up our alley)



You have 

trauma

from the past as well as past lives holding you back (you can learn to move beyond this right here)



You and your partner 

struggle to have soulful intimacy

 (which we also teach here)
These are the things

90% of our clients used to struggle with.

And we've helped every single one of the thousands we've had.


And if you make these mistakes too, it's not your fault.
It's your fault if you know these mistakes exist, but you don't do anything to fix them.


We cover all these, and more, in great detail in this amazing course for couples only.
A program designed for couples to master having a healthy and conscious relationship, the fundamentals behind what makes a relationship tick, how deeper love, soulful intimacy and sacred sexuality to live your love life like a king and a queen.

Heal the wounds of the past so you can be free from the shackles that hold you back so you can have a harmonious love life


Heal your Inner Child from lack of nurture, abuse, neglect etc so your heart can be free to feel safe to love 


Heal the cycle of victimhood in relationships so you can feel like a team together 


Activate your Warrior or Priestess Within so you can have a balance of Feminine & Masculine energy in the relationship.


Reconnect with your sacral and master the sexual practices so you can feel beautiful/handsome and sexy once again


Learn to Nurture so you can feel fulfilled and complete within yourself
Learn the Art of Conscious conversations so you can have deep and HEALTHY communication with your partner 


Rebuild the trust, loyalty, friendship, intimacy within yourself and your partner


How to build intimacy and depth in your relationship


Embracing each others  language of love 


How to feel safe being masculine and feminine in the relationship again
Master the Art of Relationships so you can have a thriving, loving and happy one. 


How to deal with conflict and negative situations the healthiest way possible. 


The Art of Sacred Sexuality so you can have healthy and loving orgasms once again. 


The Techniques to create life together as one so you can have harmony.
 



And So Much More...
A free declaration and extra surprise value when you finish
24/7 access to us and a whole team of love experts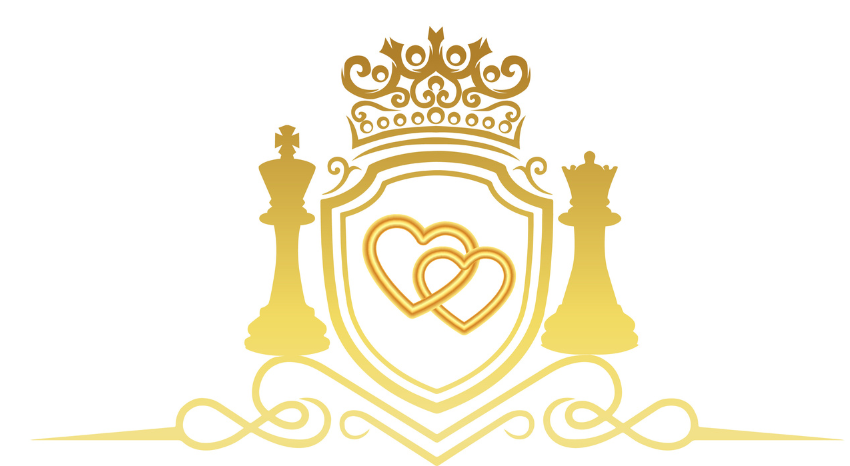 Weekly live calls where you can learn even more
Lifetime access to everything in the academy
Are you ready to change your life forever?
PICTURE THIS:
How good it'll feel to be secure in your own relationship, and knowing that, whatever happens, there's that unbreakable, unconditional trust and love you've built.


Knowing how to have a productive conversation and immediately diffuse tension, so you'll never have another fight again.


Feeling a love for one another unlike anything you've ever felt before, and being able to keep that forever.
Don't You Think It's Time You Had the Love
You Both Deserve?
I'm telling you now:
You will not find ANY couples program that achieves these results.


This is the only formula to get lasting results in all aspects of your relationship.


Unlike other relationship programs, our unique holistic focus ensure not just permanent love, but also loyalty, trust, and incredible intimacy



We're Ready to Ascend in Our Relationship
Who Are We?


Our names are Christopher and Nada Lyon, and we've been married for several years now.


We met in a spiritual telegram group, and our relationship seemed destined for failure, but we pulled through using our proven methods.


Combined, we have over two decades of experience dealing with energy, with a lot of that time spent on couples like ourselves and others.


Together, we created The Divine Union Academy, which has helped thousands of single people and couples ascend in their divinity.
Why Should You Trust Us?




We Guarantee Results: Our method, which has helped hundreds of other couples, has been put together to be completely foolproof, as we work with not only the emotional, but also physical and energetic issues.



We're Not In It For the Money: We want to help as many people as we can to become masters of their own lives, including their relationships. We're in this to make a difference, not to make money.



We're Not Special:

We've just spent thousands of hours grinding through every problem, every argument, and every resolution we've ever had, physical, emotional, or energetic, as well as the lessons we've learnt, to create the formula for an invincible relationship.
As You Read This, You Might be Thinking:
How do I know this is right for me?



---
This academy is made for literally anybody who wants to become ascendant in their relationship. The sheer value here is unlike anything the coaching world has come across in a long time. But we'll tell you: Don't join if you're on the fence. You're going to want and need absolute commitment to unlock all the results we promise. But this module is for everyone, you included. It's up to you if you want to reap the value and benefits or not.
How is this different from normal relationship coaching?

---
Our more holistic approach, focusing on the physical, emotional, and the energetic is one-of-a-kind. Yes, it seems a bit unorthodox, but we've gotten a higher percentage of good results than any relationship coaching program we know about. 
We're a new couple, will this benefit us?



---
The material in this course will benefit any couple, even if you guys only met yesterday! It'll pave the way for your newfound love to last until you're both old, and ensure that the light of your love never goes out. 
I'm not in a relationship now, but I still want to master love. Does this course work?
---
Absolutely! This course is made for everybody who wants to master love. In fact, your newfound energy and radiance after this course might even attract a new partner for you; we've seen that happen a lot.
Is there a refund?

---
Almost nobody's ever asked us for this, and it's hard to see happening. We think you're going to be blown away once you see the value in this course. However, please note that this course is non-refundable, but you won't even need a refund in the first place.
If You've Read Up To Here, You're Clearly Interested in Learning How You Can Have the Strongest, Most Loving Relationship Humanly Possible…
Don't Go Through Another Day, Month, or Year of Heartache, Conflict and Insecurity


This is Your Time to Commit to Your Heart and Rise Into Your Relationship Mastery!
Let's Do This Now!